We've been scouring the internet for Handy Hacks and Top Tips and have decided to collate a few of our favourites.
Hopefully these can be of some use to you on your next camping or caravanning trip!
1. Toilet Roll Fire Starter
Fill up an empty toilet roll inner tube with crumpled paper, small sticks, lint from your tumble drier, cotton balls or anything else flammable and place it in the centre of a pile of kindling. Light at both ends.
2. Anti-Mosquito Herbs
Burning Sage in your campfire can help to keep away the mosquitos. You can also download apps which play mosquito repelling noises onto your smartphone. If they keep coming anyway, sleep under a Mosquito Net to avoid bites. If you still get bitten, rubbing a piece of hard soap onto the bites can help relieve itching.
3. Portable Gourmet Kitchen
If tins of beans are not for you, continue your culinary adventures on your camp stove and store small amounts of spices inside empty Tic Tac boxes.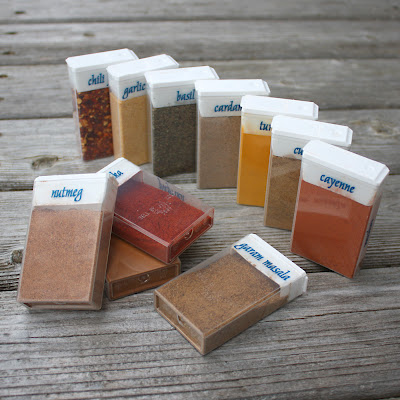 4. Hillbilly Washing Machine
Follow these instructions to make your own portable washing machine!
5. Avoid Danger
Make sure you know which plants are poisonous to avoid unpleasant painful memories of your trip! Check out the NHS guide HERE.
6. Tick remover
If someone has a tick on them, gently hold a cotton ball soaked in liquid soap on it. It should retract it's teeth and come away in under a minute.
To repel ticks spray water with a little tea tree oil in on your skin and clothes.
7. First Aid
Wise up on what you might need here. It could be lifesaving!
8. Multi Purpose Cooking Equipment
Mess Kits can be used to boil water, heat soups or sauces and fry. They're very versatile cooking pans! Continue space saving with a SPORK! An ideal lightweight three-in-one eating tool.
9. Super Survival with Tampons
Prepare to be surprised at all these inventive uses for Tampons whilst in the wild! Definitely worth packing a couple in your survival kit.
10. Makeshift Spoon
Make a makeshift spoon by cutting up a soft drinks bottle as shown here: